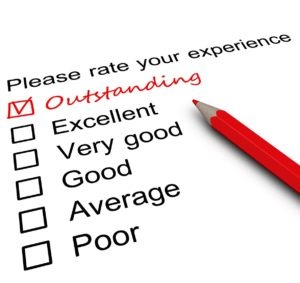 How are we doing?
If you have used our services, please help spread the word by leaving a Google Reviews at https://g.page/psychlinks-web-services/review. It does not have to be extensive – you can leave just the star rating if you wish – and you can use initials or just your first name if you prefer.
You can also leave a review below:
Psychlinks
Average rating:
4 reviews
Jul 10, 2018
Demystifying and updating!
I had let my author website (created by someone else) lapse for a few years, and when I wanted to renew and relaunch it, I didn't know where to start. David got my site up-to-date technically, and currently is helping me sort out a few problems and teaching me how to update it. Very much appreciated and knowledgeable help.
Dec 5, 2015
Above and Beyond
I had been with the same "website person" for a number of years, but was recently referred to David by a colleague. I was pleasantly surprised by the affordability and quality of service that I received with Psychlinks, in comparison to my old person. David went above and beyond, offering some additional advice to help things run more smoothly, which I appreciated. He answered all of my questions, and was reliable, helpful, and prompt. I was very pleased with his work, and wish I would have found him a long time ago---I would have saved so much money and frustration!
Jul 24, 2015
Amazing service - beyond what I expected
I asked David to put together a website for my new business with a short deadline. I wasn't expecting anything fancy and didn't really have time to write a lot of content. When I saw the first draft of the website I was BLOWN AWAY. It was exactly what I wanted and envisioned and David, without knowing a lot about my business, but knowing enough about me, was able to write some basic content, buying me some time to get the specifics figured out.

I've received numerous compliments on my website - that it's clear, concise, easy to navigate. I continue to work with David from month to month to find ways to optimize it, add in extras such as retail which is coming soon, update my portfolio, etc.

Fast, efficient, and a perfectionist. Exactly what a new business like me needs in their number one marketing tool.

Would highly recommend his services without hesitation.
Thank you, Brenda! 🙂
Jul 23, 2015
Amazing to Work With!
David Baxter, has been helping me with site design, WordPress maintenance, forum technical support and coding for about 6 years now.

David is knowledgeable, thorough, always on-time and goes the extra mile to make his customers happy. I can't imagine entrusting my sites to anyone else!

I've referred him to several business associates who have all been happy with the work he's done as well.

Thanks David for all the help you've given me through the years.

Linda
Thank you, Linda! 🙂