Surfshark, a new Canadian VPN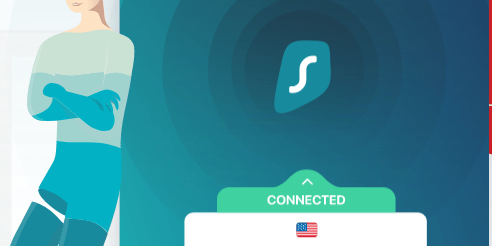 Read Time:
2
mins
Disclaimer: The following is my personal opinion and review of Surfshark. I have not received any money or other inducements for this review nor for mentions of any other products in this post. I intend only to pass along my experience with this product(s). As always, your mileage may vary.
I've used a few different VPNs over the years, including the Mozilla VPN by the makers of my favorite browser, Firefox. This post is about my latest favorite VPN, Surfshark.
Of the VPNs I've tried previously, most had their good and bad points, and unfortunately the bad points eventually exceeded the good points for one reason or another. I'm not going to detail them here: this is about the VPN I'm using currently.
There are a number of reasons for switching to Surfshark, including features, price, and stability.
Highlights
nearly 100 different locations around the globe
no restrictions, targeted ads, or tracking
use on unlimited devices with one account at one price

advanced security features including malware detection and screening

24/7 customer support (I haven't needed this yet)
high-speed content delivery (very fast in my usage)

a quick glance at my system tray on Windows 10 assures me that I am accessing the internet via Surfshark and that my privacy is protected and encrypted even on public networks
addons to the basic features if you want or need them

30-day money-back guarantee

price: $72.54 CAD annually ($2.79/month)
I've been using Surfshark for about 3-4 months now and so far I can honestly say I am 100% satisfied. As much as I liked some of the other VPNs, this is the only one in my experience that can lay claim to that endorsement (second choice would probably be Mozilla VPN but I found that to be a bit buggy as time went on).
I've not found any negatives to report with Surfshark, a claim that few software producers in any realm can make.
Looking for a new VPN? Definitely give Surfshark a try.
What VPN are you currently using and what do you like or dislike about it? Let me and my readers know in the comments below.