Editing PDF Files with Microsoft Word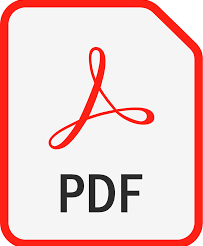 Read Time:
2
mins
File this under "You learn something new every day".
There are several online options for converting PDF documents to Microsoft Word format but today I came across an article published by The Windows Club which outlines probably the simplest way to do this if you already own a copy of Microsoft Office. I was of course aware that you could create PDF documents using Word's "Print to PDF" feature but until now I didn't realize you could also do it the other way around.
Microsoft has a free PDF conversion feature that lets you save your documents in PDF format. So, you can open a PDF in Word to make the necessary edits required for your document. PDFs that are primarily text-based work best for this. Please note that Word won't format PDFs of book chapters or documents that appear to be copies of manuscripts. Check out the following steps to edit PDF in Word.

Open Word and select Open on the left pane.

Find the PDF file you want to edit and press Open./strong> Click OK to change your File into a Word document.
Make the required changes to the document. Then go to File> Click Save.
Select your destination folder. Click on the drop-down box Save as type and choose PDF from the given list. Click Save.

In the converted document, some details may change—for example, line breaks or page breaks.
I tried this with my copy of Microsoft Word 2019 today. It works quite well and it really could not be simpler. When you first open the document you may find that the formatting has shifted a bit so you might want to  start by fixing that. Then add new text or images or delete text and images you don't want to appear in the final version and there you go: you have a PDF version of the edited file ready for uploading to your website or emailing to a colleague.
Thanks to Ashish Mohta at TheWindowsClub.com for publishing this tip, and check out his post for some online PDF to DOC conversion options.